2023 Call Stats
Fire
EMS
Total
Jan
14
3
17
Feb
31
2
33
Mar
21
5
26
Apr
27
5
32
May
9
3
12
Jun
Jul
Aug
Sep
Oct
Nov
Dec
Total
102
18
120
2023 Training Hours
Hours
Jan
428
Feb
321
Mar
637
Apr
244
May
218
Jun
Jul
Aug
Sep
Oct
Nov
Dec
Total
1848
Past Call Stats
2010
369
2011
289
2012
450
2013
579
2014
684
2015
796
2016
921
2017
744
2018
899
2019
1038
2020
741
2021
470
2022
412
Visitor Counter
Visitors Today
Visitors Since
November 4, 2006

Radio Frequencies
Main Dispatch:
151.0625 Hz
Additional Frequency:
46.50 Hz
Fireground Ops:
46.28 Hz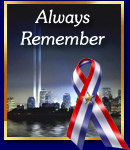 Copyright © 2023 Dunn's Corners Fire Department


Duplication of text, photos, or any other content on this website is prohibited without the permission of DCFD.

Guestbook
Welcome to the Dunn's Corners Fire Department Guestbook. Your feedback is important to us. Feel free to leave your comments.
| | |
| --- | --- |
| Page of 4 [ Back | Next ] | Records 61 - 90 of 100 |
Signed on February 10, 2008 at 1:19 PM
Guest Name:
Robert M. Winston
Rank/Title:
Former Boston DFC, ret. Former Pickens County GA Fire Chief
Location:
Jasper, GA
Comments:

Excellent web site! Compliments to those that developed the Dunn's Corner Movie.
Maybe I'll see you down the road someday? Take care and "Stay Alert So You Don't Get Hurt!"
Signed on February 05, 2008 at 5:39 PM
Guest Name:
Rae Davis Jr.
Rank/Title:
Past fire chief, Sr. Fire Investigator Washington county n.y.
Comments:

Your web site is set up very good nice job. It look's like your a very active department. have a good year and you all be safe!!
Rae Davis C.F.I.
Signed on February 03, 2008 at 5:53 PM
Guest Name:
willie townsend
Rank/Title:
lieutenant/Grenada Fire Department
Location:
Grenada, MS
Comments:

Nice web pages. We don't have one up yet but when we do i will send you all the address. EVERY ONE GOES HOME. Stay Safe
Signed on February 01, 2008 at 7:18 PM
Guest Name:
autumn
Location:
Ramona California but near your hearts
Comments:

HEY EVERY ONE! dont think i left u hanging! i still check in on u guys and just keep updating and smiling! mom says hi too! love ya'll and i miss u! keep me in mind and i will see u all soon!
Signed on January 18, 2008 at 9:54 PM
Guest Name:
Tom Kaelin
Rank/Title:
Chief Engineer
Web Address:
soudertonfireco.org
Location:
Pennsylvania
Comments:

Great website!
I totally enjoy checking in on you guys from time to time.
Tom Kaelin
U.S. Navy Retired
Former DCFD Member
Signed on January 17, 2008 at 1:25 PM
Guest Name:
Herman "Lew" Lewis
Rank/Title:
Lt/Fire Fighter (Retired) Bradford FD
Location:
Laguna Hills, CA
Comments:

Having spent 16 years (1970 to 1986) In the BFD, I was following up as to what was going on in the area with regard to Fire Depts. We moved from Bradford to CA in 1986. It looks as if DCFD is still one of the best if not the best show in town these days. Good work, a pleasure to see all the productive and safe activity and training going on in DCFD. That is the name of the game - "Safety First". Congrats to your Webmaster - beautiful job on the Website. Good Luck and God Bless.
Signed on December 13, 2007 at 12:26 PM
Guest Name:
Laura Knudsen
Rank/Title:
Fire Fighter / Cross' Mills
Location:
Charlestown, RI
Comments:

Great Website!
Signed on December 03, 2007 at 5:33 PM
Guest Name:
austin hill
Location:
bradford, RI
Comments:

The web site looks awesome i can see you guy's beat the number of calls that you had last year, keep it up.
Signed on November 30, 2007 at 10:15 PM
Guest Name:
Steven Jennings
Rank/Title:
Firefighter/EMT
Location:
Franklin, Vriginia
Comments:

Nice page and to meet fellow firefighters. Ya'll stay safe and make sure all you guys and gals come home.
Signed on November 23, 2007 at 10:55 AM
Guest Name:
John D'Ascensio
Rank/Title:
County Fire Mutual Aid Coordinator/Fire Chief
Location:
North Caldwell/Essex County/New Jersey
Comments:

I visit my wife's Aunt and Uncle at 1 Clifford Ct. Westerly. I recently saw your Engine 2 riding through the neighborhood on Thanksgiving Day. I advised her Aunt and Uncle that there is the reason to give Thanks because of your Volunteer Firefighters who have volunteered to protect their lives and property. I must add that your engine 2 is a fine looking and functional piece of equipment. Be Safe.
Signed on November 14, 2007 at 4:27 PM
Guest Name:
SUSAN BOLOGNA
Rank/Title:
PART TIME RESIDENT
Location:
WESTERLY & GREENWICH, CT
Comments:

I JUST WANTED TO THANK KEN AND ALL THE DCFD RESPONDERS WHO CAME TO MY AID ON SUNDAY EVENING NOVEMBER 11 AT THE WESTWOOD CONDOS ON QUANNACUT ROAD. THANKFULL THAT MY PROBLEM WAS NOT A MAJOR ONE BUT IT WAS VERY REASSURING TO KNOW THAT DUNN'S CORNERS AND WESTERLY HAVE SUCH AN OUTSTANDING FIRE COMPANY.

THANK YOU ALL SO MUCH.

SUSAN BOLOGNA
Signed on October 08, 2007 at 10:37 AM
Guest Name:
Ben King
Location:
Pennsyalvania
Comments:

The site looks really good Mike. Keep up the good work everybody!
Signed on July 11, 2007 at 12:24 AM
Guest Name:
James L. Greene
Location:
Crookston, Minnesota
Comments:

I was born and raised in Dunns Corner way back in the mid 50's. It's good to see some familar names and to know that the town I was raised in is in good hands. The site looks awesome. Keep up the good work and stay safe.
Signed on June 09, 2007 at 9:10 PM
Guest Name:
Michael S. Deniger Sr
Rank/Title:
Firefighter/District Fire Marshal
Location:
Bradford RI
Comments:

Website looks great. I enjoy getting the short descriptions of the calls, puts a little more light on it than what you hear on the radio. I wanted to commend D.C.F.D. on a job well done at the BDA fire. It is a pleasure as it has been in the past to serve alongside such dedicated personel whom arent afriad to work. Keep up the great work. Be well all and stay safe.
Signed on June 07, 2007 at 9:14 AM
Guest Name:
John Merkel
Rank/Title:
Moderator, Dunn's Corners Fire District
Location:
Westerly
Comments:

Frank and Mike ... I know how much work it takes to develop and maintain an outstanding website like this one. You should be very proud of yourselves for such a great job.

Of course, even with your great work, there wouldn't be much to report if not for the heroic efforts and excellent performance of the firefighters of the DC Fire Department, so congratulations to the entire department. I'm proud to be associated with all of you.
Signed on June 02, 2007 at 3:57 PM
Guest Name:
Dan Taylor
Location:
Scituate,RI
Comments:

Nice website you should put a link up to our website. www.pcfn.org. here you will find fire pics from around the new england area. many fire fighters and photographers take part in this organization. We also have a paging system that is available. Take a look.
Signed on May 02, 2007 at 10:52 AM
Guest Name:
VFS Technologies
Rank/Title:
Owner & Chief Mechanic
Location:
Auburn, MA
Comments:

Hello there! Great website. I enjoyed your photos especially.
I run VFS Technologies, and repair fire trucks for a living. Look for our mailings and postcards regarding my credentials. I am also a Lieutenant firefighter in Millbury, MA. Love the job.
Signed on April 09, 2007 at 9:12 PM
Guest Name:
abbey meeker
Rank/Title:
JR. Fire Fighter
Location:
Westerly
Comments:

Hey everyone,
This is an awesome web site. Keep up the good work.
Signed on April 09, 2007 at 9:45 AM
Guest Name:
Jared
Rank/Title:
Jr. Firefighter
Location:
Westerly High School
Comments:

Hey guys nice job keep it up. You guys are the best.
Signed on February 27, 2007 at 7:24 PM
Guest Name:
Betsy Pottey
Comments:

Thank you so much for featuring Flat Stanley on your website. It was very exciting for all of us to see him! He is having some wonderful adventures but we have never seen him on a website before. Thanks for all your efforts.
Signed on February 21, 2007 at 2:20 PM
Guest Name:
Jackie Aldrich
Rank/Title:
fireman's wife
Location:
Frank's house
Comments:

Frank
I never really looked at this before but it does look nice. Now where are you in these pictures? As usual you guys are great.
Signed on February 10, 2007 at 9:32 PM
Guest Name:
keegan
Rank/Title:
jr firefighter
Comments:

love the website great job
Signed on January 08, 2007 at 9:38 AM
Guest Name:
Doug Menard
Rank/Title:
Boston Fire Dept./ Inactive DCFD Member
Location:
Boston Ma
Comments:

This website is excellent. Great work, it's great to see all the pics of everybody and be able to read what you guys have been up to. Keep up the good work. Stay safe and hope to see everybody soon. Doug
Signed on January 03, 2007 at 7:03 PM
Guest Name:
Bob Bray
Rank/Title:
Charlestown/Richmond Safety Officer, Department President, Member of Board of Engineers
Location:
4377 South County Trail, Charlestown, RI 02813
Comments:

Hi there. Boy, you guys sure have a nice website that is a pleasure to look at.
I just got a look at the pictures that were taken at our open house. I have a question for you. Is it ok if I make a copy of 1 of the pictures that was taken?
I like your "On The Scene" site very much.
Keep up the good work.
Bob Bray
Signed on December 10, 2006 at 8:53 PM
Guest Name:
Eric S. Kenyon
Rank/Title:
DCFD Firefighter
Web Address:
ekenyon76@yahoo.com
Location:
MN
Comments:

Just want to say hi to everyone, and keep up the good work and stay safe. Hope to see everyone real soon. I hope to be back real soon with DCFD.
Signed on December 10, 2006 at 12:50 AM
Guest Name:
Eric S. Kenyon
Rank/Title:
Firefighter
Location:
MN
Comments:

Hey Guy's, great job on the web site. It brings me back home, where I should be. I hope to be back very soon to DCFD and to my family. Hope to hear from you guy's soon.
Signed on December 01, 2006 at 11:56 AM
Guest Name:
Dawn Smith
Rank/Title:
EMT/Westerly Ambulance Corps
Comments:

Nice Web site....I especially enjoy reading the history of your department.
Signed on November 29, 2006 at 4:55 PM
Guest Name:
Christopher Koretski
Web Address:
www.oceanhouse.org
Location:
Westerly Rhode Island
Comments:

Wonderful Website! Hope to see it updated often with photos and descriptions on your calls located in DCFD. This will be my home page for sure.

Thanks for all you do in protecting Westerly and Charlestown.

By: Christopher Koretski
Signed on November 19, 2006 at 2:32 PM
Guest Name:
Jon Marr
Rank/Title:
Firefighter/EMT
Web Address:
www.firefighterjon.com
Location:
Southern Baghdad, Iraq
Comments:

WOW!!!, Absolutely incredible looking website. DCFD minds have definitely come together again producing an awesome outcome. Just like the new engine. You have thought of everything. Keep it up. I'm doing well, Miss all you guys.
Signed on November 16, 2006 at 11:57 AM
Guest Name:
matthew Harris
Rank/Title:
firefighter
Location:
westerly
Comments:

Great job keep it up.
| | |
| --- | --- |
| Page of 4 [ Back | Next ] | Records 61 - 90 of 100 |