2023 Call Stats
Fire
EMS
Total
Jan
14
3
17
Feb
31
2
33
Mar
21
5
26
Apr
27
5
32
May
26
3
29
Jun
29
6
35
Jul
57
8
65
Aug
34
5
39
Sep
Oct
Nov
Dec
Total
239
37
276
2023 Training Hours
Hours
Jan
428
Feb
321
Mar
637
Apr
244
May
392
Jun
407
Jul
131
Aug
155
Sep
Oct
Nov
Dec
Total
2715
Past Call Stats
2010
369
2011
289
2012
450
2013
579
2014
684
2015
796
2016
921
2017
744
2018
899
2019
1038
2020
741
2021
470
2022
412
Visitor Counter
Visitors Today
Visitors Since
November 4, 2006

Radio Frequencies
Main Dispatch:
151.0625 Hz
Additional Frequency:
46.50 Hz
Fireground Ops:
46.28 Hz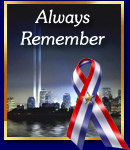 Copyright © 2023 Dunn's Corners Fire Department


Duplication of text, photos, or any other content on this website is prohibited without the permission of DCFD.

Guestbook
Welcome to the Dunn's Corners Fire Department Guestbook. Your feedback is important to us. Feel free to leave your comments.
| | |
| --- | --- |
| Page of 4 [ Back | Next ] | Records 31 - 60 of 100 |
Signed on March 28, 2010 at 7:13 PM
Guest Name:
Craig Berke
Rank/Title:
Deputy Chief
Web Address:
www.rcfd.org
Location:
Richmond-Carolina Fire District
Comments:

My sincerest sympathies to your department on the passing today of Deputy Chief Karl Kenyon. I had the privilege of working with Karl many times over the years in his capacity with the DEM. He was a great guy and I will miss him, as I am sure you will, too.
Signed on March 12, 2010 at 2:57 PM
Guest Name:
Tibor lorinc
Web Address:
www.firemantibor.estranky.sk
Location:
Slovakia
Comments:

Hello,
My name is Tibor and I am a firefighter from Slovakia.
I am a collector of firefighter patches .
YOur web page is very nice and interesting.
I wish you a lot of success in your future work.
Greetings from Slovakia

Tibor
Signed on December 07, 2009 at 1:07 PM
Guest Name:
Nathan Spece
Rank/Title:
EMS Chief
Web Address:
www.elversonems.org
Location:
Elverson, PA
Comments:

This past weekend I made a trip to Newport RI. On the way home we traveled Rt 1 and went past your station. Thanks to the Fire House Solutions Radio Room I remembered seeing your site. You have a great looking station and a beautiful area that you cover. Keep up the great work and God Speed!!
Signed on September 12, 2009 at 11:07 PM
Guest Name:
alan wright
Rank/Title:
fire police
Location:
charlestown,rhode island
Comments:

excellent website interesting information
Signed on August 04, 2009 at 10:29 PM
Guest Name:
Mike Lester
Rank/Title:
Retired Chief
Location:
Columbia. CT
Comments:

Great site! Had a good time last Saturday in Norwich. It was nice to meet people from other departments. Too bad other didn't join us.
Signed on July 21, 2009 at 7:21 AM
Guest Name:
Catherine Sparks
Rank/Title:
Chief, RI DEM Division of Forest Environment
Location:
Stedman Government Center, Wakefield, RI
Comments:

Impressive site! Nice clean look and well organized. Enjoyed the article on the Smokey Bear Parade. Congratulations and continued success!
Signed on May 25, 2009 at 1:56 PM
Guest Name:
Kathryn McDonough
Comments:

It was great to be able to come on your website and get information I was looking for. It has a great layout and easy to access thank you
Signed on May 17, 2009 at 3:53 PM
Guest Name:
Aaron Williams
Rank/Title:
Assistant Chief
Web Address:
tecfd.osgov.us
Location:
Tecumseh, Oklahoma
Comments:

Nice site. Stay safe!
Signed on May 12, 2009 at 9:58 PM
Guest Name:
DJ Marks
Web Address:
www.gbfire.org
Location:
Great Barrington, MA
Comments:

Hey there great looking site I'm a 10 year member of the Great Barrington Fire Dept. Check out our web site its nice. Your site is looking really good I visit the area there once or twice a year.. Great Site and keep up the good work and more important Stay Safe!!!!!!!!
Signed on April 05, 2009 at 10:44 AM
Guest Name:
Lou Charello
Rank/Title:
Lieutenant
Location:
North Providence, RI
Comments:

Hey guys, great site. Thanx again for a great day of training on 3-28-09. We had as much fun as you did. I was much impressed by the effort and interest of the members throughout all of the evolutions. We threw a lot at you guys and you stayed focused and got it done. If you're ever up our way, your most welcome to stop in and hang!! my e-mail is roofgang831@yahoo.com or 401-641-4584 (cell). Keep learning and stay safe!!
Signed on March 27, 2009 at 4:15 PM
Guest Name:
Jeff
Rank/Title:
Firefighter
Location:
Accokeek, Maryland
Comments:

Good looking website, how far are you guys from Westerly, R.I.? Used to have family that lived there years ago and took forever to drive up there.Was well woth it though.
Signed on March 20, 2009 at 11:54 AM
Guest Name:
Joyce Lay
Location:
San Angelo, Texas
Comments:

I just want to say thank you for all that you all do. I have the utmost respect for all of you.You are the true heroes, doing what needs to be done, when it needs to be done, regardless of the consequences. GOD bless you all.
Signed on February 18, 2009 at 11:38 AM
Guest Name:
giordano zella
Rank/Title:
firefighter
Location:
Padova, Italy
Comments:

hello from Padova Fire Dept
Signed on November 29, 2008 at 2:20 PM
Guest Name:
John D'Ascensio
Rank/Title:
Essex County Fire Mutual Aid Coordinator/Asst. Fire Chief
Comments:

I see from my visit this year that Bob Winston payed a visit to this site. When Bob was with the BFD, I helped arranged for our old 1956 Mack Pumper to go a town near where spent the summers. Small world. For you guys, you be safe and maybe when I come up in the summer I can come by and take some photos of fine apparatus.
Signed on November 14, 2008 at 5:48 PM
Guest Name:
Greg"flash"Hudgens
Rank/Title:
chief
Location:
Center groton fire dept
Comments:

Great job on the website guys, you to mr.MIA or should i say Mr.Ken Tryon stay safe out there.
Signed on October 23, 2008 at 11:08 AM
Guest Name:
Jon Marr
Comments:

Sure is a pretty new ladder truck!!!! Can't wait to see it in person... See you all in 3 weeks or so...
Signed on October 21, 2008 at 9:26 PM
Guest Name:
Mike Adams
Rank/Title:
Owner of a coffee company for Fire and EMS
Web Address:
www.JavaMedic.com
Location:
Pennsylvania
Comments:

Love the site.. great job! Keep JavaMedic.com in mind if you need any coffee or coffee baskets!

Great Job & Be safe!
-Mike Adams
Signed on October 13, 2008 at 6:49 AM
Guest Name:
Jon & Kristen
Location:
ASG Kuwait
Comments:

Greetings all,

Kristen and I were lucky enough to view the Columbus day parade on the Chambers Downtown webcam. The trucks looked sharp and so did everyone riding in them... Keep up the great work.. We'll see you all around Thanksgiving!!!

Love,
Jon & Kristen
Signed on August 13, 2008 at 1:33 AM
Guest Name:
Michael McKernan
Rank/Title:
Fire Chief
Web Address:
www.ledyardfire.org
Location:
Ledyard, CT
Comments:

Great job on your website. Thanks for checking out ours. I posted your link on our site the other day. Keep up the good work and stay safe!
Signed on August 06, 2008 at 10:11 PM
Guest Name:
ROB
Rank/Title:
CAPT HVWFD
Comments:

GOOD JOB ON THE SITE.
Signed on July 24, 2008 at 2:55 PM
Guest Name:
Michelle Nyblom
Web Address:
www.theSCA.org
Location:
Charlestown, NH
Comments:

Hey little Bro! Congratulations! Nice website by the way. Can't wait to see you on Sunday. Lauren and I will be coming.
Saw a posting in your guestbook from Michael Beach. He is living in the next town south of us, Walpole, NH. Small world.
I put our organization website in here, we have some internships that we offer which may interest some fellow firefighters or those that are looking to get Red Card Certified. The National Park Service, Forest Service and the BLM often pull our Red Card Certified interns from their service to help fight the forest fires. Anybody interested can check out the website and search for internships related to Fire Education and Firemon and Red Card Certification. Great opportunities for kids 17 and older and adults.
See you in a few days.
Signed on July 18, 2008 at 8:36 AM
Guest Name:
Robert Hyde
Rank/Title:
Mr
Location:
Truro,Cornwall, England
Comments:

It's great to see what a great job you all do, I am a model maker and I can't wait to get started on building a model of one of your Fire Trucks. I work in wood mainly.

Best Wishes
Bob Hyde
Cornwall
England
Signed on July 17, 2008 at 4:15 PM
Guest Name:
Mike Deniger
Rank/Title:
Firefighter
Comments:

Hey everyone. Hope Valleys website is up and running with more improvements being made daily. Stop in for a look sometime. As always I stay informed by your website.
Signed on July 09, 2008 at 2:37 PM
Guest Name:
Audra (Tattersall) Coon
Location:
Barrington, NH
Comments:

Nice website - Thanks for the pics and updates on Jon and Kris (my nephew and new niece) I know where to go when I need to see their smiling faces.
Ya'll take care and keep RI safe.
Audra ~
Signed on May 29, 2008 at 7:01 AM
Guest Name:
Kristen Marr
Rank/Title:
Emergency Dispatcher
Location:
Kuwait
Comments:

Unexploded ordinace in DC's district... something I'd expect to send the crews here out for but not back home!

Congrats Mike for being the first paid chief in DC! And I have to say, excellent website guys! It's nice to be able to catch up on what's happening back home.

Hope everyone is well and taking care of themselves and each other. Stay safe and we'll see you when Jon and I are home for a visit!

~Kris~
Signed on May 09, 2008 at 2:28 AM
Guest Name:
Jon Marr
Rank/Title:
Firefighter
Location:
Camp Arifjan, Kuwait
Comments:

Congrats Mike!!!
Signed on March 12, 2008 at 3:26 AM
Guest Name:
Bob Dunn
Rank/Title:
Firefighter / Dispatcher
Location:
West Glens Falls, NY
Comments:

Nice site! Looks like your an active Department. Keep up the good work and Stay Safe!
Signed on February 25, 2008 at 12:31 PM
Guest Name:
Lew Austin
Location:
Elkhart, Indiana
Comments:

Very good web-site, alot of good information on it for those like myself who read that information. Be safe, take care and keep up the great work.
Signed on February 17, 2008 at 10:51 PM
Guest Name:
Tony Manfredi
Rank/Title:
Asst. Chief Mystic Fire Department
Web Address:
www.mysticfd.org
Location:
Mystic, CT
Comments:

Great website guys! I am in the process of building our website and while checking out a few, I came across the department I use to be a member of. Good Job, Keep up the good work!
Signed on February 12, 2008 at 1:18 PM
Guest Name:
Michael Beach
Rank/Title:
firefighter inactive DCFD
Location:
Walpole NH
Comments:

The best web site I have ever seen DCFD setting the standards high
| | |
| --- | --- |
| Page of 4 [ Back | Next ] | Records 31 - 60 of 100 |