2023 Call Stats
Fire
EMS
Total
Jan
14
3
17
Feb
31
2
33
Mar
21
5
26
Apr
27
5
32
May
26
3
29
Jun
29
6
35
Jul
57
8
65
Aug
34
5
39
Sep
Oct
Nov
Dec
Total
239
37
276
2023 Training Hours
Hours
Jan
428
Feb
321
Mar
637
Apr
244
May
392
Jun
407
Jul
131
Aug
155
Sep
Oct
Nov
Dec
Total
2715
Past Call Stats
2010
369
2011
289
2012
450
2013
579
2014
684
2015
796
2016
921
2017
744
2018
899
2019
1038
2020
741
2021
470
2022
412
Visitor Counter
Visitors Today
Visitors Since
November 4, 2006

Radio Frequencies
Main Dispatch:
151.0625 Hz
Additional Frequency:
46.50 Hz
Fireground Ops:
46.28 Hz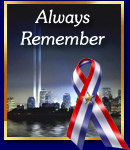 Copyright © 2023 Dunn's Corners Fire Department


Duplication of text, photos, or any other content on this website is prohibited without the permission of DCFD.

Guestbook
Welcome to the Dunn's Corners Fire Department Guestbook. Your feedback is important to us. Feel free to leave your comments.
| | |
| --- | --- |
| Page of 4 [ Back | Next ] | Records 91 - 100 of 100 |
Signed on November 15, 2006 at 11:12 PM
Guest Name:
Jared
Location:
westerly
Comments:

Good Job Guys. Keep it up
Signed on November 11, 2006 at 10:17 PM
Guest Name:
Denise Arruda
Comments:

Great Job guys!
Signed on November 09, 2006 at 3:21 PM
Guest Name:
Heather Frink
Comments:

The new page looks great. Frank and Mike you guys did a great job.
Signed on November 05, 2006 at 3:24 PM
Guest Name:
jeff bewlay
Rank/Title:
Firepolice
Location:
DC
Comments:

Wow!! great job! This is one more reason why Dunn's Corner Fire Department is one of the best volunteer fire depts. in the country.
Signed on November 05, 2006 at 9:41 AM
Guest Name:
Dave
Comments:

The site looks great.
Signed on November 04, 2006 at 5:56 PM
Guest Name:
George harley
Rank/Title:
D.C.F.D fire fighter
Comments:

Good job on web site
Signed on November 04, 2006 at 1:54 PM
Guest Name:
Ken Martin
Rank/Title:
2nd Asst. Chief
Comments:

Congratulations on a very successful opening of the new site. The presentation made at the monthly meeting was a very good introduction for those not already familiar with the site.

This represents a lot of time and work well spent. This is only the end of the initial phase. I'm sure that this site will evolve and grow as time passes. Thanks for a job well done. This is certainly one way for DCFD to put their best foot forward.

Thanks, again especially to Frank Aldrich, as well as Mike Frink.
Signed on November 04, 2006 at 7:56 AM
Guest Name:
Harold Dawkins
Rank/Title:
Past Chief / Webmaster
Location:
Richmond County North Carolina
Comments:

Looks great from North Carolina. Keep up the good work. Hope to be on the web soon.
Signed on October 31, 2006 at 12:39 PM
Guest Name:
Chief Michael Frink
Rank/Title:
Chief
Comments:

Frank,
I just wanted to take this time to thank you and all that helped put this site together. I know you have all worked very hard and countless hours to bring this site to what it is today. I think that our members and the members of our community will benefit greatly from the information posted on this site. It will also help our fire district and our contracting fire districts better understand what we do and how much effort the men and women of our department put in to protect our community. Again thank all of you and a job well done.

Sincerely
Chief Michael Frink
Signed on October 03, 2006 at 11:24 PM
Guest Name:
Patrick
Rank/Title:
Firefighter
Comments:

Website is coming out good. Nice job.
| | |
| --- | --- |
| Page of 4 [ Back | Next ] | Records 91 - 100 of 100 |