2020 Call Stats
Fire
EMS
Total
Jan
11
44
55
Feb
26
49
75
Mar
18
29
47
Apr
11
2
13
May
Jun
Jul
Aug
Sep
Oct
Nov
Dec
Total
66
124
190
2020 Training Hours
Jan
206
Feb
291
Mar
176
Apr
33
May
Jun
Jul
Aug
Sep
Oct
Nov
Dec
Total
706
2019 Call Stats
Fire
EMS
Total
Jan
26
32
58
Feb
22
47
69
Mar
34
55
89
Apr
31
31
62
May
28
59
87
Jun
31
50
81
Jul
47
83
130
Aug
49
62
111
Sep
23
43
66
Oct
50
71
121
Nov
39
55
94
Dec
21
49
70
Total
401
637
1038
2019 Training Hours
Jan
97
Feb
328
Mar
182
Apr
185
May
366
Jun
278
Jul
111
Aug
135
Sep
138
Oct
190
Nov
136
Dec
100
Total
2246
Past Call Stats
2018
899
2017
744
2016
921
2015
796
2014
684
2013
579
2012
450
2011
289
2010
369
Visitor Counter
Visitors Today
Visitors Since
November 4, 2006

Radio Frequencies
Main Dispatch:
151.0625 Hz
Additional Frequency:
46.50 Hz
Fireground Ops:
46.28 Hz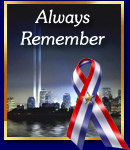 Copyright © 2020 Dunn's Corners Fire Department


Duplication of text, photos, or any other content on this website is prohibited without the permission of DCFD.

Welcome to the Official Website for the
DUNN'S CORNERS VOLUNTEER FIRE DEPARTMENT

Feel free to look around and leave comments in our guestbook. You may also contact us via email.

Click Here for Additional Recruitment Information
2020/21 Draft Budget

Webmaster , May 12

To our district taxpayers.... The following attached budget is proposed for the 2020/21 fiscal year and is posted for public viewing and transparency. We appreciate your continued support of our volunteer department.

Details of the July annual meeting will be posted in the next few weeks.

-DCFD Webmaster ... (Full Story & Photos)

DCFD Responds to Chimney Fire

Department Photographer Rebecca Schilke, March 24

On March 24th, the Dunn's Corners Fire Department responded to an active working chimney fire reported by a 911 caller. Firefighters quickly responded to mitigate the situation, stopping further damage and extension into the home.

As a reminder, PLEASE ensure that you have your chimney professionally cleaned annually. Working chimney fires turn into house structure fire very quickly. ... (Full Story & Photos)

DCFD Closed to Public Visitors (Emergency Only)

Chief DeGrave , March 20

Due to COVID-19, as of Monday, March 23rd, 2020, no public visitors will be admitted to the building. The DCFD Administrative Offices will continue to be staffed Monday thru Friday to assist the public via phone call/email or by appointment. If you need to request a burn permit, plan review, inspection or any other administrative support, please contact our main office number: 401.322.0577 or email ... (Full Story & Photos)


Residential Smoke Detector Inspections (COVID-19 Response)

Chief Christopher DeGrave, March 18

Due to the unexpected and unprecedented COVID-19 virus, changes have been mandated by the RI Department of Business Regulation and the RI State Fire Marshals Office concerning smoke detector inspections. All realtor or home owners that contact our office to schedule will be asked a series of questions concerning the health and wellness of the occupants. Additionally, all inspections MUST be completed ... (Full Story & Photos)


Smoke Detector Inspections in 2020

Webmaster , December 27

**Public Notice**

Starting on January 6th, 2020, the Dunn's Corners Fire District will be conducting all smoke detector inspections for new and existing properties on MONDAYS. This is a change from the regularly scheduled Thursday date. Inspection appointments shall be made in advance by calling our main office @ 401-322-0577 or via email to Office Manager Mary Rathbun (Mrathbun@dunnscornersfire.com). ... (Full Story & Photos)

Previous "Front Page News" can be viewed in the News Archives.
Thank you for stopping by! Feel free to sign our guestbook.