2020 Call Stats
Fire
EMS
Total
Jan
11
44
55
Feb
26
49
75
Mar
18
29
47
Apr
11
2
13
May
Jun
Jul
Aug
Sep
Oct
Nov
Dec
Total
66
124
190
2020 Training Hours
Jan
206
Feb
291
Mar
176
Apr
33
May
Jun
Jul
Aug
Sep
Oct
Nov
Dec
Total
706
2019 Call Stats
Fire
EMS
Total
Jan
26
32
58
Feb
22
47
69
Mar
34
55
89
Apr
31
31
62
May
28
59
87
Jun
31
50
81
Jul
47
83
130
Aug
49
62
111
Sep
23
43
66
Oct
50
71
121
Nov
39
55
94
Dec
21
49
70
Total
401
637
1038
2019 Training Hours
Jan
97
Feb
328
Mar
182
Apr
185
May
366
Jun
278
Jul
111
Aug
135
Sep
138
Oct
190
Nov
136
Dec
100
Total
2246
Past Call Stats
2018
899
2017
744
2016
921
2015
796
2014
684
2013
579
2012
450
2011
289
2010
369
Visitor Counter
Visitors Today
Visitors Since
November 4, 2006

Radio Frequencies
Main Dispatch:
151.0625 Hz
Additional Frequency:
46.50 Hz
Fireground Ops:
46.28 Hz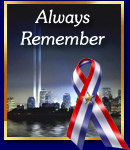 Copyright © 2020 Dunn's Corners Fire Department


Duplication of text, photos, or any other content on this website is prohibited without the permission of DCFD.

Message to the Taxpayers from OC Member Kenneth Martin
By Web Admin
June 25, 2019
To the taxpayers and residents of the Dunn's Corners Fire District:
My name is Kenneth C. Martin. I have served you for more than fifty years. I started at 16, answering emergency phone calls (for D.C.F.D.) and radio communications (for D.C.F.D. & ten other depts.) in Ed Greene's (first D.C. Fire Chief) general store. I joined the Dunn's Corners Fire Department while I was seventeen as a junior member, and am still a member. I moved up to first Lieutenant and served in all officers positions including Acting Chief. I was on two building committees (both stations), five apparatus purchasing committees (including our current Tanker 1 and Tower Ladder), two Chief (full time) selection committees and more. I held an EMT license for over twenty years, was an Assistant Deputy State Fire Marshal (fire alarms section) for a number of years and served on the original regional Haz-Mat Team out of Hope Valley. I was a member of the District Finance Committee for a number of years before there was a District Operating Committee. I represent the D.C.F.D. on the R.I. State Firefighters' League, where I have been the Recording Secretary for more than a dozen years. I offer this information to establish my involvement with and knowledge of the operations and business of both the fire department and the fire district.
-Ken