2023 Call Stats
Fire
EMS
Total
Jan
14
3
17
Feb
31
2
33
Mar
21
5
26
Apr
27
5
32
May
26
3
29
Jun
29
6
35
Jul
57
8
65
Aug
34
5
39
Sep
28
7
35
Oct
17
11
28
Nov
Dec
Total
284
55
339
2023 Training Hours
Hours
Jan
428
Feb
321
Mar
637
Apr
244
May
392
Jun
407
Jul
131
Aug
155
Sep
186
Oct
476
Nov
291
Dec
Total
3668
Past Call Stats
2010
369
2011
289
2012
450
2013
579
2014
684
2015
796
2016
921
2017
744
2018
899
2019
1038
2020
741
2021
470
2022
412
Visitor Counter
Visitors Today
Visitors Since
November 4, 2006

Radio Frequencies
Main Dispatch:
151.0625 Hz
Additional Frequency:
46.50 Hz
Fireground Ops:
46.28 Hz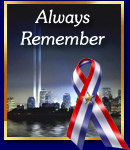 Copyright © 2023 Dunn's Corners Fire Department


Duplication of text, photos, or any other content on this website is prohibited without the permission of DCFD.

Guestbook
Welcome to the Dunn's Corners Fire Department Guestbook. Your feedback is important to us. Feel free to leave your comments.
| | |
| --- | --- |
| Page of 4 [ Back | Next ] | Records 1 - 30 of 100 |
Signed on June 04, 2019 at 2:02 PM
Guest Name:
Ron Gill
Rank/Title:
Lt. / Retired Riverside County, CA Fire Dept
Location:
Riverside, CA
Comments:

Born and raised in Providence, been in CA for 46 years. RVC Fire was a combination department for a number of years. I worked as a volunteer firefighter for 12 years. Keep up the great work! Volunteers are the lifeblood of the U S fire departments.
Signed on February 09, 2016 at 8:01 PM
Guest Name:
Roxanne Ferraro
Comments:

I can not thank the Dunn's Corners Fire Department enough for making my Dad's funeral so special. The honor that was bestowed upon him was something myself and my family will never forget. The fire department was very special to him and was a big part of his life. To see how much he impacted everyone's life will stay with me forever. Thank you again.
Roxanne Ferraro
Signed on February 07, 2016 at 9:30 AM
Guest Name:
Darlene Rondeau
Location:
Belleview, Florida
Comments:

I just wanted to say what a beautiful job you all did for Richard "Cappy" Champlin. I know Junie and met Cappy here in Florida. They are really special people and I loved seeing all the funeral pictures as we were unable to attend. You all did a wonderful job and I am sure his family appreciated it. I had the honor of visiting your station at Dunn's corner this past summer with Cappy's brother and was very impressed!!
Signed on January 23, 2015 at 2:54 PM
Guest Name:
Zallee Rosso
Comments:

Thank you for all your hard work on the night of the 14th of January when my mom's house burned at 121 Post Road. All personnel were super professional and abated what could have been an absolute disaster and they are all to be commended. The Ashaway Ambulance crew were very compassionate with my mother and they too deserve kudos for a job well done. No one ever realizes just what police, fire and rescue personal do for people until it is experienced first hand myself included. Again thanks for everything you did a great job!
Signed on May 22, 2014 at 8:41 AM
Guest Name:
Eddie Glaze
Rank/Title:
Seargent/Firefighter III/ EMT-I
Location:
Douglas County Fire Department (DCFD) Douglasville Georgia. 30135
Comments:

Enjoyed your web site came upon it by looking up pictures of Soap box derby photos blog. I work for a small department about 30 miles west of Atlanta Georgia. Approx. 175 members 10 stations , 10 engines,1 heavy rescue, 1- Air light truck, 1- Trench Truck, Full HAZ-MAT response vehicle, 6 ALS - Ambulances/ 2 ALS ENGINE companies. MCI- RESPONSE UNIT. This is my 25 year in Fire /EMS. With 20 years with DCFD. Keep up the great work for your community. and GREAT JOB ON YOUR WEB SITE!!
Signed on February 08, 2013 at 9:57 PM
Guest Name:
Mark Hersch
Rank/Title:
Firefighter / EMT
Location:
DCFD (Dallas Center Fire Department) IA
Comments:

We usually get major blizzards every other year but this storm is worse than any Iowa blizzard. So from one DCFD to another, stay safe.
Signed on October 30, 2012 at 9:14 PM
Guest Name:
Robert Cembor
Rank/Title:
FF
Location:
RIUSAR
Comments:

Great pictures by Rebecca. I would be interested in obtaining copies of her photos. Thank you DCFD for your hospitality. Proud to call you brother and sister firefighters. Be safe.

Regards,

Robert Cembor
Warwick Fire
RIUSAR
Signed on August 19, 2012 at 11:19 PM
Guest Name:
Shaun Welsh
Rank/Title:
Driver
Location:
Wequetequock FD
Comments:

Nice website we seem to work together good at tanker operations.
Signed on July 07, 2012 at 5:15 PM
Guest Name:
Darin Lanphear
Rank/Title:
Past Chief Ghent Fire CO #1
Location:
United States
Comments:

Thanks for the tour Mike . The patch will be in the mail next week . THANKS AGAIN !!! Stay safe !
Signed on February 16, 2012 at 10:14 AM
Guest Name:
Bryan Wilson
Rank/Title:
Truck Washing Account Manager
Web Address:
Trans-Clean Corp
Location:
CT
Comments:

Those are some good looking trucks!
Signed on December 29, 2011 at 5:55 PM
Guest Name:
Chief Michael Williams
Comments:

Great pics of the mill fire Rebecca
Signed on December 28, 2011 at 6:57 AM
Guest Name:
Kristen Marr
Rank/Title:
Emergency Services Dispatcher
Location:
FOB Shank, Afghanistan
Comments:

Happy Holidays DCFD... stay safe and take care!
Signed on October 05, 2011 at 6:08 PM
Guest Name:
Andrew Vacca
Location:
Oviedo, FL
Comments:

To the Dunn's Corners Fire Department,

My name is Andrew Vacca, grandson of Iona & Louis Terranova. I would like to take this opportunity to thank you for honoring my grandmother Iona on April 27th by lowering the American flag at your station. She was a wonderful grandmother and is missed dearly.

Thank you and God Bless!

Andrew Vacca
Signed on August 11, 2011 at 6:05 PM
Guest Name:
Steve Ziegler
Web Address:
mteriefire.com
Location:
Anacortes, WA
Comments:

Well done, keep up the great work.
Signed on August 08, 2011 at 3:14 PM
Guest Name:
Jay Simmons
Rank/Title:
Chief
Web Address:
www.watchhillfire.com
Location:
Westerly, RI
Comments:

Congratulations Christie and Carl. On behalf of all of us at the Watch Hill Fire Department, best wishes for a happy and healthy life together!!!
Signed on March 13, 2011 at 4:18 PM
Guest Name:
Chuck
Web Address:
www.fdphotos.com
Location:
Connecticut
Comments:

Very nice site. keep up the great work and stay safe!
Signed on January 20, 2011 at 7:56 PM
Guest Name:
Robin winemiller
Rank/Title:
Human relations officer providence canteen
Location:
Warwick ri
Comments:

You guys are awesome. Thank you for all the good you do for the community.
Your a great goup of people and your team work shows. Take care and stay safe :)
Signed on December 15, 2010 at 10:37 PM
Guest Name:
Joel Goulet
Rank/Title:
Author
Location:
Wausau, WI
Comments:

Thank you for being firefighters and keeping people safe. I applaud your service to your community. Thank you for all that you do. I'd like to let you know about some special Firefighters tribute pages on my website. I set them up to honor firefighters everywhere. If you get a chance, please check them out. Stay safe and have a great day.
Signed on December 02, 2010 at 11:02 AM
Guest Name:
Matt Jelinek
Rank/Title:
Account Executive | Purchasing Agent
Web Address:
www.MadisonTruckEquipment.com/FIRE
Location:
Madison, Wisconsin USA
Comments:

Great site! It's nice to be able to view your apparatus and information about your Department online. Hope you all stay safe!

Matt J
WORKHORSE Fire Apparatus
Signed on July 29, 2010 at 10:08 AM
Guest Name:
Mark Hersch
Rank/Title:
Fire Fighter / EMT
Location:
Dallas Center, Iowa
Comments:

Greetings from the middle of Iowa, surronded by flat ground full of corn and beans. When looking on Google for Dallas Center Fire Department (DCFD) references, not only do I pick up the nation's capital fire department but Dunn's Corners. We are not quite as busy as either other DCFD, having 74 fire and rescue calls in 2009.
Signed on June 17, 2010 at 11:24 AM
Guest Name:
Sidney Sage Brooks III
Location:
Poway CA
Comments:

Just ran across this site. My father was a member of the DCVFD back in the late 60's and early 70's. We lived on Shore Road near Noyes Neck, before any of the streets near Old Man Materese's property had formal names. I fondly remember the Smokey the Bear parade as it came down Shore road and we would come out and wave to Smokey. I am happy to hear it is still going on.... I also remember the horrific fire the destroyed Langwothy barn and the fire that burned through the woods on the back side of Dunn's Corners school. We also used to use the old fire house community room for our Cub Scout meetings. I was back there a couple of years ago and was sad to see the new modern fire station had replaced the old wood building.

Thank you to all who have served in the past, are serving in the present and who will serve in the future.
Signed on April 10, 2010 at 11:30 AM
Guest Name:
Art Ganz
Comments:

Mike: Please extend to your brave men & women our heartfelt thanks for their duty. Karl's memorial was a terrific tribute to a wonderful guy. It was a lot for me to register seeing all of the Firefighters from all over, DEM Officers (I worked with most of them) and the Forest Rangers. Karl will be missed by a whole lot of people. Again thanks to all for your service. I am so very proud of DCFD.
Signed on April 06, 2010 at 7:01 AM
Guest Name:
Joy Borsay
Location:
South Kingstown RI
Comments:

Just learned of Karl's passing, my deepest sympathy to the Kenyon Family. You are in my thoughts and prayers.
Signed on April 04, 2010 at 5:00 PM
Guest Name:
Elizabeth Holmes
Rank/Title:
none
Location:
Valley Falls, NY
Comments:

I want to let you know how much Karl's Fireman's Funeral meant to the whole family. It couldn't have been more perfect and fitting for Karl. The caring and the respect shown for Karl was so touching. Pat had to try very hard not to break down because she knew so many of you would also dissolve into tears. Great job! You did him proud. Thanks so much.

Liz Holmes
Signed on April 02, 2010 at 4:28 PM
Guest Name:
Bob Long
Rank/Title:
Asst Chief Robert H. Long, WFD, Ret
Location:
Westerly R.I.
Comments:

Mike,

To you and all your people, an "Outstanding Tribute" for Karl, a job well done. We're still certainly going to miss him every day, but it made the "move" a little easier. To the family if there is anything I can ever do just call.
Signed on April 02, 2010 at 1:27 PM
Guest Name:
Reba Gould
Location:
Westerly, RI
Comments:

Thank you for the FANTASTIC "TRIBUTE" to Karl Kenyon.

It was breath-taking! Your dedication and service to Westerly, the state and nation is exemplary and your brotherhood AWESOME!

My sincerest thanks to all to contributed with such love and devotion.

Reba
Signed on April 01, 2010 at 9:22 AM
Guest Name:
Tony Horanzy
Rank/Title:
Former Ma.State Fire Patrolman/Firefighter II,now Forest & Park Supervisor I
Location:
Webster Massachusetts
Comments:

I met Karl Kenyon a long time ago when I first started out with the Massachusetts Forest Fire Control & on the Ma. wildfire team and served with him as a state representative for wildland firefighters crew mobilization of teams for the Northeast Fire Compact way back in the 90's. He was a hard worker and he help inspired and gave a lot of support to new recruits on the team when they responded to their first wildfire call up.

You might say he was the team mascot " Pee Wee" or team peer member. Some people looked up to him like a father, brother and very dear devoted dedicated friend, colleague. We will miss him.
Signed on March 31, 2010 at 5:09 PM
Guest Name:
Neil Monteith
Rank/Title:
Forester,Wildland FF, Volunteer FF
Location:
Vermont
Comments:

Like many others, I had the privilege of meeting Karl through the NE Compact on fires, training exercises and meetings. He will be hard to replace.
Signed on March 30, 2010 at 10:57 PM
Guest Name:
Barry Brightman
Comments:

Karl exemplified the courage and commitment of all volunteers to the community. You have lost one of the finest. Our prayers are with you.
Signed on March 29, 2010 at 12:33 PM
Guest Name:
Ashaway Ambulance
Comments:

DCFD MEMBERS, our thoughts and prayers are with you and the Kenyon family in this time of need...
| | |
| --- | --- |
| Page of 4 [ Back | Next ] | Records 1 - 30 of 100 |