2023 Call Stats
Fire
EMS
Total
Jan
14
3
17
Feb
Mar
Apr
May
Jun
Jul
Aug
Sep
Oct
Nov
Dec
Total
14
3
17
2023 Training Hours
Hours
Jan
264
Feb
Mar
Apr
May
Jun
Jul
Aug
Sep
Oct
Nov
Dec
Total
264
Past Call Stats
2010
369
2011
289
2012
450
2013
579
2014
684
2015
796
2016
921
2017
744
2018
899
2019
1038
2020
741
2021
470
2022
412
Visitor Counter
Visitors Today
Visitors Since
November 4, 2006

Radio Frequencies
Main Dispatch:
151.0625 Hz
Additional Frequency:
46.50 Hz
Fireground Ops:
46.28 Hz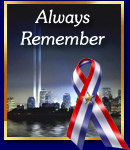 Copyright © 2023 Dunn's Corners Fire Department


Duplication of text, photos, or any other content on this website is prohibited without the permission of DCFD.

Welcome to the Official Website for the
DUNN'S CORNERS VOLUNTEER FIRE DEPARTMENT

Feel free to look around and leave comments in our guestbook. You may also contact us via email.

Click Here for Additional Recruitment Information
DCFD Responds to possible chimney fire

Deputy Chief Jeffrey Thomas, December 23

Last night at approximately 11:16pm DCFD responded for a possible chimney fire, upon arrival we found a light smoke condition, and extension in the wall. DCFD was able to quickly extinguish the fire and confirmed there was no further extension. Engine 4, Engine 5, Tower 5, Brush 7 and Car 1 all responded... (Full Story & Photos)

DCFD holds training on commercial building preplanning

Deputy Chief Jeffrey Thomas, December 15

Last night 20 of our members attended training, which was focused on Preplanning. Pre plans are important for commercial structures so we know what hazards might be inside the building and the location of important controls. Thank you to the Clipper Home for allowing us to go through the building
... (Full Story & Photos)

DCFD celebrates 80 years in service!

Deputy Chief Jeffrey Thomas, December 13

This year DCFD is celebrating our 80th year in service. Pictured above are the founding members of the department. The department was formed in 1942 with 13 members and one fire truck, a 1936 Ford truck with a front mounted pump. Currently in 2022, DCFD has 3 Engines, 1 Ladder, 1 Tanker and a Brush truck and over 20 active volunteers.
... (Full Story & Photos)

DCFD and Westerly Police Annual Toy Drive

Deputy Chief Jeffrey Thomas, November 25

DCFD will be joining the Westerly Police Department in two toy drives, one will be held at the Westerly Walmart this Saturday from 10am-4pm and the second will be held at the Westerly Job Lot on December 3rd from 10am-3pm. Please come by and donate some new and unwrapped toys for local families in need!... (Full Story & Photos)

Previous "Front Page News" can be viewed in the News Archives.
Thank you for stopping by! Feel free to sign our guestbook.