2020 Call Stats
Fire
EMS
Total
Jan
11
44
55
Feb
26
49
75
Mar
19
29
48
Apr
19
6
25
May
27
9
36
Jun
26
30
56
Jul
32
72
104
Aug
44
64
108
Sep
Oct
Nov
Dec
Total
204
303
507
2020 Training Hours
Jan
206
Feb
291
Mar
179
Apr
42
May
117
Jun
340
Jul
178
Aug
168
Sep
41
Oct
Nov
Dec
Total
1562
2019 Call Stats
Fire
EMS
Total
Jan
26
32
58
Feb
22
47
69
Mar
34
55
89
Apr
31
31
62
May
28
59
87
Jun
31
50
81
Jul
47
83
130
Aug
49
62
111
Sep
23
43
66
Oct
50
71
121
Nov
39
55
94
Dec
21
49
70
Total
401
637
1038
2019 Training Hours
Jan
97
Feb
328
Mar
182
Apr
185
May
366
Jun
278
Jul
111
Aug
135
Sep
138
Oct
190
Nov
136
Dec
100
Total
2246
Past Call Stats
2018
899
2017
744
2016
921
2015
796
2014
684
2013
579
2012
450
2011
289
2010
369
Visitor Counter
Visitors Today
Visitors Since
November 4, 2006

Radio Frequencies
Main Dispatch:
151.0625 Hz
Additional Frequency:
46.50 Hz
Fireground Ops:
46.28 Hz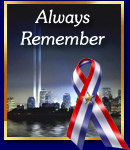 Copyright © 2020 Dunn's Corners Fire Department


Duplication of text, photos, or any other content on this website is prohibited without the permission of DCFD.

National Weather Service Alerts for Washington County, RI
Welcome to the Official Website for the
DUNN'S CORNERS VOLUNTEER FIRE DEPARTMENT

Feel free to look around and leave comments in our guestbook. You may also contact us via email.

Click Here for Additional Recruitment Information
KARL E. KENYON SMOKEY BEAR PARADE IS TODAY!

Captain/ Training Officer Jeffrey Thomas, July 16

HOPE TO SEE EVERYONE ALONG THE PARADE ROUTE. HERE ARE THE PARADE DETAILS FOR THOSE FOLLOWING ALONG

Annual Karl E. Kenyon
SMOKEY BEAR PARADE
Thursday, July 16th at 5:00 PM

The parade will kick off sharply on Thursday, July 16th at 5:00 PM from the Westerly Walmart. Residents from all towns are invited to join us along the parade route, shown below.

Why attend?
One of our communities' annual ... (Full Story & Photos)

DCFD Responds to Vehicle Fire

Department Photographer Rebecca Schilke, July 11

On Saturday morning, DCFD responded to a vehicle fire on Dunn's Corners Road. Upon arrival, crews found a fully involved truck fire. The fire was quickly extinguished and there were no injuries. ... (Full Story & Photos)

DCFD Responds to Structure Fire During Thunderstorm

Department Photographer Rebecca Schilke, June 30

During yesterday's thunderstorm, the Dunn's Corners Fire Department responded to a structure fire, likely caused by lightening. Multiple 911 calls were received due to the intensity of the fire. Upon arrival, the structure was fully involved. No injuries were reported. Thanks to Charlestown Ambulance Rescue Service, Charlestown Police Department, Westerly Fire Department, Ashaway Volunteer Fire Association, ... (Full Story & Photos)

DCFD Responds to MVA

Department Photographer Rebecca Schilke, June 24

This morning around 5:35 AM, the Dunns Corners Fire Department responded to a one car motor vehicle accident. The incident resulted in some power outages in the area. ... (Full Story & Photos)

Bob Delaney- Notice of Qualification For Re-Election

Webmaster , June 08

Notice of qualifications for operating committee:

My name is Bob Delaney, I first moved into the District in 1986 and I have been involved with the DCFD since 2007 first serving with the department and currently with the District. I work on the financial side of the District's operations as Treasurer and assist with other matters such as contracting district negotiations. I have always worked ... (Full Story)




John Merkel- Statement of Qualification for Election

Webmaster, June 05

My name is John Merkel and I live in Westerly on Fletcher Drive. I am currently filling the At-Large Member position vacated by Matt Manni. My appointment to that position by the Operating Committee (OC) must be ratified by the District Electors if I am to continue in the role beyond the District Annual Meeting on July 15.

I was Moderator of the Dunn's Corners Fire District from 2001 – 2009, during ... (Full Story)




Previous "Front Page News" can be viewed in the News Archives.
Thank you for stopping by! Feel free to sign our guestbook.