2023 Call Stats
Fire
EMS
Total
Jan
14
3
17
Feb
31
2
33
Mar
21
5
26
Apr
27
5
32
May
26
3
29
Jun
29
6
35
Jul
57
8
65
Aug
34
5
39
Sep
Oct
Nov
Dec
Total
239
37
276
2023 Training Hours
Hours
Jan
428
Feb
321
Mar
637
Apr
244
May
392
Jun
407
Jul
131
Aug
155
Sep
Oct
Nov
Dec
Total
2715
Past Call Stats
2010
369
2011
289
2012
450
2013
579
2014
684
2015
796
2016
921
2017
744
2018
899
2019
1038
2020
741
2021
470
2022
412
Visitor Counter
Visitors Today
Visitors Since
November 4, 2006

Radio Frequencies
Main Dispatch:
151.0625 Hz
Additional Frequency:
46.50 Hz
Fireground Ops:
46.28 Hz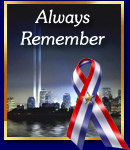 Copyright © 2023 Dunn's Corners Fire Department


Duplication of text, photos, or any other content on this website is prohibited without the permission of DCFD.

Welcome to the Official Website for the
DUNN'S CORNERS VOLUNTEER FIRE DEPARTMENT

Feel free to look around and leave comments in our guestbook. You may also contact us via email.

Click Here for Additional Recruitment Information
DCFD Annual Honored Members Night

Deputy Chief Jeffrey Thomas, September 07

Last night DCFD hosted its annual honored members night. This is a night dedicated to our past members who helped the growth of DCFD and supported the district over the years. This year was the best turnout yet, with over 50 in attendance. We are also specifically honored to have June Champlin (pictured center, wearing yellow) join us as one of the original DCFD charter members.
DCFD responds to Block Island for a Structure Fire

Lieutenant Andrew Donnelly, August 19

On August 19th early in the morning DCFD was dispatched to the fire on Block Island to assist Block Island Fire Dept. and many other mutual aid companies. Upon arrival our members were immediately put to work, they assisted in ladder truck operations, overhaul and assisted in picking up hose. Members are currently on their way back to town. Thank you to the dedicated members who responded and stood ... (Full Story & Photos)

DCFD Annual Meeting

Lieutenant Andrew Donnelly, July 19

Last night DCFD held its annual district meeting. Chief Kenyon official swore in two new officer promotions:
- Firefighter Jared Gulluscio was promoted to Lieutenant
- Deputy Chief Jeff Thomas was promoted to 1st Assistant Chief
Congratulations to both members on their promotions... (Full Story & Photos)

Annual Karl E. Kenyon SMOKEY BEAR PARADE

Deputy Chief Jeffrey Thomas, May 22

Annual Karl E. Kenyon SMOKEY BEAR PARADE

Thursday, July 20th at 5:00 PM

The parade will kick off sharply on Thursday, July 20th at 5:00 PM from the Dunn's Corners Fire Department located at 1 Langworthy Road, Westerly RI. Residents from all towns are invited to join us along the parade route, shown below.

Why attend?
One of our communities' annual traditions is to hold this parade to remember Karl ... (Full Story & Photos)

Thank you to our dispatchers!

Deputy Chief Jeffrey Thomas, April 15

Thank you to all our hard working dispatchers, over the past couple of days they have been working hard and doing a great job dispatching huge brush fires!! Thank you guys and keep up the good work!... (Full Story & Photos)

West Greenwich Large Brush Fire

Deputy Chief Jeffrey Thomas, April 14

Yesterday at roughly 13:30 DCFD was dispatched to Hope Valley Station 1 while they worked a brush fire, while responding DCFD was rerouted to West Greenwich to assist at a large brush fire. Our units assisted in operations for well over 6 hours. Brush 7 and ATV 1 responded. Strong work by all agencies that responded.... (Full Story & Photos)

Recognition for Chief Kenyon

Deputy Chief Jeffrey Thomas, April 11

Each year we hold a banquet to show appreciation to our members for their hard work and dedication, this year our members decided to show our appreciation for Chief Kenyon. Chief Kenyon has been an asset to DCFD since he joined in 1994. Thank you Chief Kenyon for your continued dedication to the department and support to your members... (Full Story & Photos)

Previous "Front Page News" can be viewed in the News Archives.
Thank you for stopping by! Feel free to sign our guestbook.