2023 Call Stats
Fire
EMS
Total
Jan
14
3
17
Feb
31
2
33
Mar
21
5
26
Apr
27
5
32
May
26
3
29
Jun
29
6
35
Jul
57
8
65
Aug
34
5
39
Sep
28
7
35
Oct
17
11
28
Nov
Dec
Total
284
55
339
2023 Training Hours
Hours
Jan
428
Feb
321
Mar
637
Apr
244
May
392
Jun
407
Jul
131
Aug
155
Sep
186
Oct
476
Nov
291
Dec
Total
3668
Past Call Stats
2010
369
2011
289
2012
450
2013
579
2014
684
2015
796
2016
921
2017
744
2018
899
2019
1038
2020
741
2021
470
2022
412
Visitor Counter
Visitors Today
Visitors Since
November 4, 2006

Radio Frequencies
Main Dispatch:
151.0625 Hz
Additional Frequency:
46.50 Hz
Fireground Ops:
46.28 Hz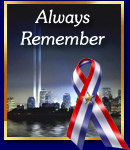 Copyright © 2023 Dunn's Corners Fire Department


Duplication of text, photos, or any other content on this website is prohibited without the permission of DCFD.

DCFD Annual Honored Members Night
By Deputy Chief Jeffrey Thomas
September 7, 2023
Last night DCFD hosted its annual honored members night. This is a night dedicated to our past members who helped the growth of DCFD and supported the district over the years. This year was the best turnout yet, with over 50 in attendance. We are also specifically honored to have June Champlin (pictured center, wearing yellow) join us as one of the original DCFD charter members.