2023 Call Stats
Fire
EMS
Total
Jan
14
3
17
Feb
31
2
33
Mar
Apr
May
Jun
Jul
Aug
Sep
Oct
Nov
Dec
Total
45
5
50
2023 Training Hours
Hours
Jan
277
Feb
193
Mar
Apr
May
Jun
Jul
Aug
Sep
Oct
Nov
Dec
Total
470
Past Call Stats
2010
369
2011
289
2012
450
2013
579
2014
684
2015
796
2016
921
2017
744
2018
899
2019
1038
2020
741
2021
470
2022
412
Visitor Counter
Visitors Today
Visitors Since
November 4, 2006

Radio Frequencies
Main Dispatch:
151.0625 Hz
Additional Frequency:
46.50 Hz
Fireground Ops:
46.28 Hz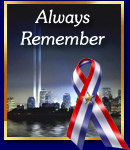 Copyright © 2023 Dunn's Corners Fire Department


Duplication of text, photos, or any other content on this website is prohibited without the permission of DCFD.

DCFD hosts joint extrication training
By Deputy Chief Jeffrey Thomas
November 18, 2022
This past Wednesday night DCFD hosted Cross' Mills Fire Department Charlestown Ambulance Rescue Service for extrication training. Great job by everyone who attended!