2023 Call Stats
Fire
EMS
Total
Jan
14
3
17
Feb
31
2
33
Mar
21
5
26
Apr
27
5
32
May
26
3
29
Jun
29
6
35
Jul
57
8
65
Aug
34
5
39
Sep
28
7
35
Oct
17
11
28
Nov
Dec
Total
284
55
339
2023 Training Hours
Hours
Jan
428
Feb
321
Mar
637
Apr
244
May
392
Jun
407
Jul
131
Aug
155
Sep
186
Oct
476
Nov
291
Dec
Total
3668
Past Call Stats
2010
369
2011
289
2012
450
2013
579
2014
684
2015
796
2016
921
2017
744
2018
899
2019
1038
2020
741
2021
470
2022
412
Visitor Counter
Visitors Today
Visitors Since
November 4, 2006

Radio Frequencies
Main Dispatch:
151.0625 Hz
Additional Frequency:
46.50 Hz
Fireground Ops:
46.28 Hz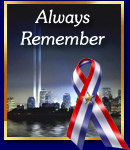 Copyright © 2023 Dunn's Corners Fire Department


Duplication of text, photos, or any other content on this website is prohibited without the permission of DCFD.

DCFD OC looking for a new member
By District Moderator John Merkel
March 1, 2022
Operating Committee At Large member John Merkel plans to resign from the OC after our Annual Meeting this July. If you would be interested in completing his term (ending in July 2023), please contact us at dcfdmoderator@gmail.com for more information.
Per our Charter, to serve as an At Large member you must reside within the limits of the Dunn's Corners Fire District and be qualified to vote in the municipal elections for either the town of Charlestown or the town of Westerly.