2021 Call Stats
Fire
EMS
Total
Jan
13
6
19
Feb
22
5
27
Mar
25
6
31
Apr
34
6
40
May
29
12
41
Jun
30
7
37
Jul
Aug
Sep
Oct
Nov
Dec
Total
153
42
195
2021 Training Hours
Jan
311
Feb
470
Mar
418
Apr
152
May
357
Jun
512
Jul
Aug
Sept
Oct
Nov
Dec
Total
2220
2020 Call Stats
Fire
EMS
Total
Jan
11
44
55
Feb
26
49
75
Mar
19
29
48
Apr
19
6
25
May
27
9
36
Jun
26
30
56
Jul
32
72
104
Aug
44
64
108
Sep
35
58
93
Oct
27
55
82
Nov
22
12
34
Dec
22
3
25
Total
310
431
741
2020 Training Hours
Jan
206
Feb
291
Mar
179
Apr
42
May
117
Jun
340
Jul
178
Aug
304
Sep
492
Oct
527
Nov
169
Dec
235
Total
3080
Past Call Stats
2010
369
2011
289
2012
450
2013
579
2014
684
2015
796
2016
921
2017
744
2018
899
2019
1038
Visitor Counter
Visitors Today
Visitors Since
November 4, 2006

Radio Frequencies
Main Dispatch:
151.0625 Hz
Additional Frequency:
46.50 Hz
Fireground Ops:
46.28 Hz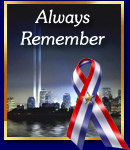 Copyright © 2021 Dunn's Corners Fire Department


Duplication of text, photos, or any other content on this website is prohibited without the permission of DCFD.

Dunn's Corners Fire District 2020 Annual Meeting
By Interim Chief Keith Kenyon
July 15, 2020
To the DCFD Taxpayers- Please see the attached annual meeting notice, agenda, and supporting documents for our upcoming annual meeting on July 15th, 2020. Please read entire meeting notice for current Covid-19 information.