2020 Call Stats
Fire
EMS
Total
Jan
11
44
55
Feb
26
49
75
Mar
19
29
48
Apr
19
6
25
May
27
9
36
Jun
26
30
56
Jul
32
72
104
Aug
44
64
108
Sep
Oct
Nov
Dec
Total
204
303
507
2020 Training Hours
Jan
206
Feb
291
Mar
179
Apr
42
May
117
Jun
340
Jul
178
Aug
168
Sep
41
Oct
Nov
Dec
Total
1562
2019 Call Stats
Fire
EMS
Total
Jan
26
32
58
Feb
22
47
69
Mar
34
55
89
Apr
31
31
62
May
28
59
87
Jun
31
50
81
Jul
47
83
130
Aug
49
62
111
Sep
23
43
66
Oct
50
71
121
Nov
39
55
94
Dec
21
49
70
Total
401
637
1038
2019 Training Hours
Jan
97
Feb
328
Mar
182
Apr
185
May
366
Jun
278
Jul
111
Aug
135
Sep
138
Oct
190
Nov
136
Dec
100
Total
2246
Past Call Stats
2018
899
2017
744
2016
921
2015
796
2014
684
2013
579
2012
450
2011
289
2010
369
Visitor Counter
Visitors Today
Visitors Since
November 4, 2006

Radio Frequencies
Main Dispatch:
151.0625 Hz
Additional Frequency:
46.50 Hz
Fireground Ops:
46.28 Hz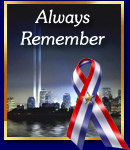 Copyright © 2020 Dunn's Corners Fire Department


Duplication of text, photos, or any other content on this website is prohibited without the permission of DCFD.

DCFD Provides Mutual Aid at Misquamicut Fire
By Department Photographer Rebecca Schilke
November 2, 2019
Shortly after noon, on Saturday, November 2nd, the Dunn's Corners Fire Department was toned out to provide mutual aid for a fire on Ocean Rise Drive, in the Misquamicut Fire District. DCFD worked with Misquamicut, Watch Hill, and Westerly Fire Departments. In addition, Westerly police and Westerly Ambulance Corps responded to the scene. Upon arrival, the fire was through the roof, in the rear of the house. Departments worked together to bring the fire under control.