2022 Call Stats
Fire
EMS
Total
January
27
9
36
February
23
10
33
March
16
6
22
April
11
6
17
May
14
9
23
June
34
6
40
Total
125
46
171
2022 Training Hours
January
428
February
547
March
642
April
271
May
505
June
712
2021 Call Stats
Fire
EMS
Total
Jan
13
6
19
Feb
22
5
27
Mar
25
6
31
Apr
34
6
40
May
29
12
41
Jun
32
8
40
Jul
33
17
50
Aug
62
18
80
Sep
23
13
36
Oct
31
10
41
Nov
28
9
37
Dec
20
8
28
Total
352
118
470
2021 Training Hours
Jan
311
Feb
470
Mar
418
Apr
152
May
357
Jun
514
Jul
342
Aug
345
Sept
493
Oct
513
Nov
131
Dec
296
Total
4342
Past Call Stats
2010
369
2011
289
2012
450
2013
579
2014
684
2015
796
2016
921
2017
744
2018
899
2019
1038
2020
741
Visitor Counter
Visitors Today
Visitors Since
November 4, 2006

Radio Frequencies
Main Dispatch:
151.0625 Hz
Additional Frequency:
46.50 Hz
Fireground Ops:
46.28 Hz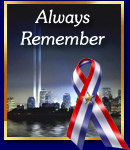 Copyright © 2022 Dunn's Corners Fire Department


Duplication of text, photos, or any other content on this website is prohibited without the permission of DCFD.

DCFD Annual Honored Members' Night 2021
By Captain Hannah Schilke
August 2, 2021
DCFD will be holding our annual honored members' night on Wednesday, September 1st at 6:30 PM. We welcome all past and present DCFD members to join us for dinner at Station 1. Please RSVP to 401-644-7955 or hannah.schilke@gmail.com. We look forward to seeing you then!