2019 Call Stats
Fire
EMS
Total
Jan
26
32
58
Feb
22
47
69
Mar
34
55
89
Apr
31
31
62
May
28
59
87
Jun
31
50
81
Jul
47
83
130
Aug
49
62
111
Sep
Oct
Nov
Dec
Total
268
419
687
2019 Training Hours
Jan
97
Feb
328
Mar
182
Apr
116
May
264
Jun
280
Jul
111
Aug
319
Sep
Oct
Nov
Dec
Total
1697
2018 Call Stats
Fire
EMS
Total
Jan
30
36
66
Feb
20
36
56
Mar
43
35
78
April
29
35
64
May
25
46
71
June
46
57
103
July
39
56
95
Aug
40
56
96
Sept
30
52
82
Oct
34
34
68
Nov
36
27
63
Dec
31
26
57
Total
403
496
899
2018 Training Hours
Jan
159
Feb
115
Mar
92
Apr
180
May
193
Jun
266
Jul
144
Aug
216
Sep
101
Oct
90
Nov
144
Dec
57
Total
1757
Past Call Stats
2017
744
2016
921
2015
796
2014
684
2013
579
2012
450
2011
289
2010
369
Visitor Counter
Visitors Today
Visitors Since
November 4, 2006

Radio Frequencies
Main Dispatch:
151.0625 Hz
Additional Frequency:
46.50 Hz
Fireground Ops:
46.28 Hz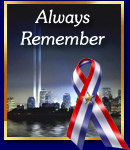 Copyright © 2019 Dunn's Corners Fire Department


Duplication of text, photos, or any other content on this website is prohibited without the permission of DCFD.

Message to the Taxpayers from Operating Committee Member Robert J. Delaney
By Web Admin
May 24, 2018
I am running for a two year term on the operating committee of our fire district and would appreciate your vote.. Over the past years I have been a very active member of the committee working on making ours one of the best districts in the area. I am a strong advocate for our fire fighters helping to ensure that they are well equipped, trained and appreciated for their efforts. I have also worked hard to ensure that our taxpayers receive excellent value for the taxes that they pay. We maintain one of the lowest tax rates in the state and have the lowest tax rate in the area for a true fire district. I help to ensure transparency in how the district operates, and I don't shy away from matters that need to be addressed when the topic is a difficult one. I have worked well with the contracting district leaders to ensure fair contracts for all. If elected my goals for the next two years include creating a capital plan for the next 7 years that supports our district's and fire fighter's needs with the least tax rate effect possible, working toward making the Grange building owned by the district more self supporting, and working on a long term solution that solidifies our working with the Bradford Fire District . In closing, I thank the men and women who serve the Dunn's Corners Fire District, for their fine efforts.
Respectfully submitted:
Robert J. Delaney