2019 Call Stats
Fire
EMS
Total
Jan
26
32
58
Feb
22
47
69
Mar
34
55
89
Apr
31
31
62
May
28
59
87
Jun
Jul
Aug
Sep
Oct
Nov
Dec
Total
141
224
365
2019 Training Hours
Jan
97
Feb
328
Mar
182
Apr
116
May
264
Jun
Jul
Aug
Sep
Oct
Nov
Dec
Total
987
2018 Call Stats
Fire
EMS
Total
Jan
30
36
66
Feb
20
36
56
Mar
43
35
78
April
29
35
64
May
25
46
71
June
46
57
103
July
39
56
95
Aug
40
56
96
Sept
30
52
82
Oct
34
34
68
Nov
36
27
63
Dec
31
26
57
Total
403
496
899
2018 Training Hours
Jan
159
Feb
115
Mar
92
Apr
180
May
193
Jun
266
Jul
144
Aug
216
Sep
101
Oct
90
Nov
144
Dec
57
Total
1757
Past Call Stats
2017
744
2016
921
2015
796
2014
684
2013
579
2012
450
2011
289
2010
369
Visitor Counter
Visitors Today
Visitors Since
November 4, 2006

Radio Frequencies
Main Dispatch:
151.0625 Hz
Additional Frequency:
46.50 Hz
Fireground Ops:
46.28 Hz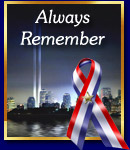 Copyright © 2019 Dunn's Corners Fire Department


Duplication of text, photos, or any other content on this website is prohibited without the permission of DCFD.

Fire Tax Payments
District Fire Tax Payments should be sent to the following address:
Dunn's Corners Fire District Tax Collector
1 Langworthy Road
Westerly, RI 02891
Bills may be paid in person by appointment with the Tax Collector. To make an appointment, ask questions about your fire tax bill, or determine whether your payment has been processed, please contact the Tax Collector's Office at 322-1340, or e-mail: taxcollector@dcfd.necoxmail.com. Please do not call the fire department phone number - it does not link to the Tax Collector's Office.
Return to District Documents Page