2014 Call Stats
Jan
43
Feb
0
Mar
0
Apr
0
May
0
Jun
0
Jul
0
Aug
0
Sep
0
Oct
0
Nov
0
Dec
0
Total
43
2014 Training Hours
Jan
0
Feb
0
Mar
0
Apr
0
May
0
Jun
0
Jul
0
Aug
0
Sep
0
Oct
0
Nov
0
Dec
0
Total
0
Past Call Stats
2013
579
2012
450
2011
289
2010
369
Visitor Counter
Visitors Today
Visitors Since
November 4, 2006

Radio Frequencies
Main Dispatch:
151.0625 Hz
Additional Frequency:
46.50 Hz
Fireground Ops:
46.28 Hz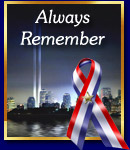 Copyright © 2014 Dunn's Corners Fire Department


Duplication of text, photos, or any other content on this website is prohibited without the permission of DCFD. If you have questions, please Contact Us

Welcome to the Official Website for the
DUNN'S CORNERS VOLUNTEER FIRE DEPARTMENT
Feel free to look around and leave comments in our guestbook.
You may also contact us via email.
For FIRE DISTRICT information, contacts, public information, and documents, Click here


Click Here for Additional Recruitment Information
Driver Crashes Into Westerly Walmart

Firefighter Dominique Boudreau, January 15

At approximately 12:20am this morning, DCFD responded to the scene of Westerly's Walmart for a van into the building. Upon arrival, the driver was found to be pinned in the vehicle. The driver was extricated from the vehicle and transported by Westerly Ambulance to Rhode Island Hospital. The store was closed for about an hour until town building officials and DCFD deemed it was safe for reentry.... (Full Story & Photos)

DCFD Responds to Structure Fire on Governor Avenue

Department Photographer Rebecca Schilke, January 13

At approximately 3:25 PM, the Dunn's Corners Fire Department responded to a structure fire on Governor Avenue. The fire was reported to have started in the garage area of the three story house. Misquamict FD, Westerly FD, Westerly Ambulance, and the Westerly PD worked together with Dunn's Corners at the scene. ... (Full Story & Photos)

Westerly Sun Profiles DCFD

Secretary / Firefighter John Merkel, December 31

The Westerly Sun published a very nice article on Dunn's Corners Fire Department as part of their holiday series on local fire departments. If you missed the article in the print edition, check out the Westerly Sun's website (www.thewesterlysun.com) or see the copy attached to this article.

Our thanks to Dale Faulkner and the Westerly Sun for recognizing our Department and our officers.... (Full Story & Photos)

DCFD Responds to Vehicle Fire in Bradford

Department Photographer Rebecca Schilke, November 11

At approximately 1:30 AM, the Dunn's Corners Fire Department and one engine from the Ashaway Fire Department were toned out to a barn and vehicle fire on Church Street in Bradford. Upon arrival, firefighters found a burning vehicle with no extension to the barn. The blaze was quickly extinguished. Tankers were also dispatched from Charlestown and Ashaway's departments. ... (Full Story & Photos)

Important District Meeting Coming Up!

Secretary / Firefighter John Merkel, November 03

The Dunn's Corners Fire District Operating Committee has called a Special Meeting for Wednesday, November 13, 2013, at 7:00 PM at Station 1, 1 Langworthy Road, Westerly.

The main subject of the meeting will be coverage for the Bradford Fire District. The Operating Committee will be seeking voter approval for a short-term contract to provide fire protection services to Bradford. They will also ... (Full Story)




Previous "Front Page News" can be viewed in the News Archives.
Thank you for stopping by! Feel free to sign our guestbook.