2016 Call Stats
Fire
EMS
Total
Jan
35
36
71
Feb
30
29
59
Mar
25
27
52
Apr
24
27
51
May
Jun
Jul
Aug
Sep
Oct
Nov
Dec
Total
114
119
233
2015 Training Hours
Jan
48
Feb
84
Mar
46
Apr
May
Jun
Jul
Aug
Sep
Oct
Nov
Dec
Total
178
Past Call Stats
2015
796
2014
684
2013
579
2012
450
2011
289
2010
369
Visitor Counter
Visitors Today
Visitors Since
November 4, 2006

Radio Frequencies
Main Dispatch:
151.0625 Hz
Additional Frequency:
46.50 Hz
Fireground Ops:
46.28 Hz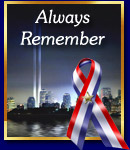 Copyright © 2016 Dunn's Corners Fire Department


Duplication of text, photos, or any other content on this website is prohibited without the permission of DCFD. If you have questions, please Contact Us

Welcome to the Official Website for the
DUNN'S CORNERS VOLUNTEER FIRE DEPARTMENT
Public Records Request, Click
here
Feel free to look around and leave comments in our guestbook. You may also contact us via email.
For FIRE DISTRICT information, contacts, public information, and documents, Click here

Click Here for Additional Recruitment Information
DCFD Responds to MVA on Route One

Department Photographer Rebecca Schilke, April 16

The Dunns Corner's Fire Department responded to a two car MVA with entrapment on Route One in Westerly. Engine 4 arrived to find a single occupant trapped in one vehicle with significant front corner damage. A firefighter/EMT was placed in the back seat for patient care as members removed the drivers side door. The patient was extricated with no further injury and transferred to Westerly Ambulance ... (Full Story & Photos)

Free Smoke Alarm Installations in Westerly on April 21

Firefighter / Webmaster John Merkel, April 14

The Rhode Island American Red Cross, the Town of Westerly and community partners, including your Dunn's Corners Fire District, are joining together to offer free smoke alarms and installations to Westerly residents on Thursday, April 21. The smoke alarm installations are part of the Red Cross Home Fire Preparedness Campaign to reduce the number of deaths and injuries due to fire.

Residents can ... (Full Story & Photos)

CERT Training

Firefighter / Webmaster John Merkel, April 01

The Charlestown Emergency Management agency is sponsoring a CERT (Community Emergency Response Team) training program during the month of April. This is a 20-hour training course taught by Charlestown Police Department Sgt. Philip B. Gingerella Sr. at the CPD Community room. Further details are provided in the attached flyer.

CERT training will prepare you to help your family, friends and neighbors ... (Full Story & Photos)

Change your clocks, change your batteries

Firefighter / Webmaster John Merkel, March 05

With the start of daylight savings coming on March 13, we here at Dunn's Corners Fire Department couldn't think of a better time to change the batteries in every smoke detector in your house! The fact is that smoke detectors save lives. If there is a fire in your home, smoke spreads quickly and you need working smoke detector to give you and your loved ones valuable time to get out. Having a working ... (Full Story & Photos)

Night on the Ice

Firefighter Chris Wells, February 18

On drill night, the department went down to a local pond to practice ice rescue techniques. Members donned ice rescue suits and took turns making "rescues". The ice was at a perfect point in the freeze for training with a realistic feel to it. The ice was breaking from underneath the guys training, making the progress difficult. ... (Full Story & Photos)

Dunns Corners Fire Department Remembers Former Chief Richard Champlin

Department Photographer Rebecca Schilke, February 05

On Friday, February 5th the Dunn's Corners Fire Department participated in the funeral of former Chief Cappy Champlin. It was a privilege to honor Cappy who did so much for the Dunn's Corners Community. Cappy was a charter member of the Dunns Corners Fire Department and served as chief for twenty years from 1976-1996. The collaborative efforts of the LAST Team and local departments to remember ... (Full Story & Photos)

Retired Chief Richard "Cappy" Champlin

Firefighter / Webmaster John Merkel, February 01

It with deep regret that the Dunn's Corners Fire Department announces the passing of Chief Richard "Cappy" Champlin Ret.

Chief Champlin was a founding and charter member of our Department and served as Chief of Department for 20 years.

Calling hours will be held at Buckler-Johnson Funeral Home, 121 Main St., Westerly, R.I. 02891 on Thursday, Feb. 4 from 4 to 7 p.m. A funeral service will be held ... (Full Story)




Drill night with the rescue equipment

Firefighter Chris Wells, January 14

Last night members drilled on the rescue equipment housed on our two first due apparatus. The members worked delicately with the 50+ pound hydraulic tools to move eggs from one cone to another without fracturing the eggs. Other members worked on a maze tilt table. They utilized manual tools to lift and manipulate the table to guide a ball through the maze. An awesome training was had with very few ... (Full Story & Photos)

Previous "Front Page News" can be viewed in the News Archives.
Thank you for stopping by! Feel free to sign our guestbook.