2013 Call Stats
Jan
34
Feb
52
Mar
34
Apr
35
May
0
Jun
0
Jul
0
Aug
0
Sep
0
Oct
0
Nov
0
Dec
0
Total
155
Past Call Stats
2012
450
2011
289
2010
369
2013 Training Hrs
Jan
149
Feb
118
Mar
64
Apr
4
May
0
Jun
0
Jul
0
Aug
0
Sep
0
Oct
0
Nov
0
Dec
0
Total
335
Visitor Counter
Visitors Today
Visitors Since
November 4, 2006

Radio Frequencies
Main Dispatch:
151.0625 Hz
Additional Frequency:
46.50 Hz
Fireground Ops:
46.28 Hz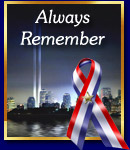 Copyright © 2013 Dunn's Corners Fire Department


Duplication of text, photos, or any other content on this website is prohibited without the permission of DCFD. If you have questions, please Contact Us

Welcome to the Official Website for the
DUNN'S CORNERS VOLUNTEER FIRE DEPARTMENT
Feel free to look around and leave comments in our guestbook.
You may also contact us via email.
For FIRE DISTRICT information, contacts, public information, and documents, Click here


Click Here for Additional Recruitment Information
DCFD Training at Union Burn Building

MAY 12 - On April 21st Dunn's Corners FD participated in scenario-based training at the Union Burn Building. Scenarios included search & rescue, fireground communications, multiple fire strategies, and ladder/tower operations.

Thank you Union Fire Department for a great training & allowing us to use their training facility.

Photos courtesy Dominique Boudreau.


... (Full Story & Photos)

Brush Fire in Bradford

MAY 03 - On Friday, April 26, the Dunn's Corners Fire Department responded with at least 12 other departments to a brush fire in Bradford. It is estimated tha approximately 19 acres burned. ... (Full Story & Photos)

Westerly Dispatch First on East Coast with Pulse Point

APRIL 26 - Our own Westerly Dispatch has just implemented the Pulse Point program for Dunn's Corners and other nearby fire districts. Pulse Point uses a smart phone app to notify trained bystanders of people in need of CPR.

According to the Pulse Point website "If someone collapses and isn't breathing, people would call 911 as usual and an ambulance would be dispatched to the scene. A message would simultaneously ... (Full Story & Photos)

Honor Flight: The Movie

APRIL 22 - Message from retired Providence Fire Chief George Farrell:


The Rhode Island Hospice Veterans Partnership will be holding a screening of "Honor Flight" the movie at the Warwick Showcase cinema on May 23, 2013 at 6:30 PM. The tickets are free to the public with any donations made going the RI Fire Chiefs Honor Flight program.

Please follow the link below to the site which should provide you ... (Full Story)


Fundraiser to Support Honor Flights

APRIL 22 - Message from Retired Warwick Deputy Fire Chief Steve Hay:

To all our friends and family

Final Call

Please help the South Kingstown Elks Lodge 1899 sell our remaining tickets/challenge coins to raise money for the Honor Flight Program. Honor Flight is a National program with the Rhode Island Hub being run through the RI Association of Fire Chiefs. Both organizations are 501 (c) 3. For ... (Full Story)


Previous "Front Page News" can be viewed in the News Archives.
Thank you for stopping by! Feel free to sign our guestbook.