2014 Call Stats
Jan
58
Feb
32
Mar
60
Apr
58
May
69
Jun
62
Jul
73
Aug
54
Sep
47
Oct
62
Nov
21
Dec
0
Total
596
2014 Training Hours
Jan
100
Feb
111
Mar
117
Apr
154
May
42
Jun
200
Jul
101
Aug
35
Sep
48
Oct
57
Nov
2
Dec
0
Total
967
Past Call Stats
2013
579
2012
450
2011
289
2010
369
Visitor Counter
Visitors Today
Visitors Since
November 4, 2006

Radio Frequencies
Main Dispatch:
151.0625 Hz
Additional Frequency:
46.50 Hz
Fireground Ops:
46.28 Hz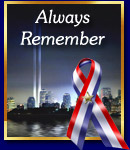 Copyright © 2014 Dunn's Corners Fire Department


Duplication of text, photos, or any other content on this website is prohibited without the permission of DCFD. If you have questions, please Contact Us

Welcome to the Official Website for the
DUNN'S CORNERS VOLUNTEER FIRE DEPARTMENT
Feel free to look around and leave comments in our guestbook.
You may also contact us via email.
For FIRE DISTRICT information, contacts, public information, and documents, Click here

Click Here for Additional Recruitment Information
Winter Fire Safety: Protecting Your Family This Winter Heating Season

Firefighter William Campbell, December 11

Did you know that over HALF of all home heating fires occur in December, January, and February. Additionally, 2 Billion in property loss occurs from winter home fires.

If your concerned about fire safety this winter complete this simple checklist to ensure you have a safe holiday season:

QUICK CHECKS:

Have you tested your smoke alarms? Have you tested your carbon monoxide alarms? Have you had your ... (Full Story & Photos)

Christmas Tree Fire Safety Tips

Firefighter William Campbell, December 03

Each year, fire departments respond to an average of 210 structure fires caused by Christmas trees. Carefully decorating Christmas trees can help make your holidays safer.

Picking the tree:

If you have an artificial tree, be sure it is labeled, certified, or identified by the manufacturer as fire retardant. If you cut a live tree, pick a tree with fresh, green needles that do not fall off when touched.

Placing ... (Full Story & Photos)

DCFD responds to Westerly for mutual aid

Department Photographer Rebecca Schilke, November 11

Just before 3:30 AM on Sunday, November 9th, the Dunn's Corners Fire Department responded to Westerly for mutual aid for a structure fire on Canal Street. DCFD Tower 5 responded to Westerly's Station Two to stand by and Engine 6 responded to numerous box alarms in Westerly's district.... (Full Story & Photos)

DCFD Replaces Engine 4

Firefighter Chris Wells, September 28

The production of DCFD's newest apparatus has started. DCFD has ordered an E-One custom Rescue-Engine on a custom Typhoon chassis. The Rescue-Engine will feature a 1,000 gallon tank, 30 gallon class A foam tank and a 1,500 GPM pump. The apparatus will also feature a full rescue compliment to run first due as our rescue truck. The apparatus committee has designed the truck as such to have a Rescue ... (Full Story & Photos)

Blood Drive at Station 1 on October 2, 2014

Firefighter John Merkel, September 23

The Rhode Island Blood Center will conduct a blood drive at DCFD Station 1, 1 Langworthy Road, Westerly, on Thursday, October 2, from 4:00 - 7:00 PM.

According to the RIBC:

Every day patients in Rhode Island and Southern New England need blood transfusions to recover from illness and injury. Our goal is to collect about 240 pints daily to meet these patient needs. We hope you will join us by giving ... (Full Story & Photos)

Kidde Recalls Smoke and Smoke/CO Alarms

Secretary / Firefighter John Merkel, September 18

Kidde, a manufacturer and distributor of fire detection and fire suppression equipment, has announced a recall of Smoke and Combination Smoke/CO alarms, due to alarm failure. Specifically the alarms could fail to alert consumers of a fire or a CO incident following a power outage. Kidde will provide free replacements for the models involved.

You can find detailed information provided by the U.S. ... (Full Story & Photos)

Previous "Front Page News" can be viewed in the News Archives.
Thank you for stopping by! Feel free to sign our guestbook.