2013 Call Stats
Jan
34
Feb
52
Mar
34
Apr
35
May
39
Jun
51
Jul
71
Aug
69
Sep
18
Oct
0
Nov
0
Dec
0
Total
403
Past Call Stats
2012
450
2011
289
2010
369
2013 Training Hrs
Jan
149
Feb
118
Mar
193
Apr
235
May
66
Jun
109
Jul
34
Aug
171
Sep
4
Oct
0
Nov
0
Dec
0
Total
1079
Visitor Counter
Visitors Today
Visitors Since
November 4, 2006

Radio Frequencies
Main Dispatch:
151.0625 Hz
Additional Frequency:
46.50 Hz
Fireground Ops:
46.28 Hz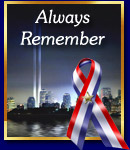 Copyright © 2013 Dunn's Corners Fire Department


Duplication of text, photos, or any other content on this website is prohibited without the permission of DCFD. If you have questions, please Contact Us

Welcome to the Official Website for the
DUNN'S CORNERS VOLUNTEER FIRE DEPARTMENT
Feel free to look around and leave comments in our guestbook.
You may also contact us via email.
For FIRE DISTRICT information, contacts, public information, and documents, Click here


Click Here for Additional Recruitment Information
DCFD Responds to Vehicle Fire in Bradford

Department Photographer Rebecca Schilke, November 11

At approximately 1:30 AM, the Dunn's Corners Fire Department and one engine from the Ashaway Fire Department were toned out to a barn and vehicle fire on Church Street in Bradford. Upon arrival, firefighters found a burning vehicle with no extension to the barn. The blaze was quickly extinguished. Tankers were also dispatched from Charlestown and Ashaway's departments. ... (Full Story & Photos)

Important District Meeting Coming Up!

Secretary / Firefighter John Merkel, November 03

The Dunn's Corners Fire District Operating Committee has called a Special Meeting for Wednesday, November 13, 2013, at 7:00 PM at Station 1, 1 Langworthy Road, Westerly.

The main subject of the meeting will be coverage for the Bradford Fire District. The Operating Committee will be seeking voter approval for a short-term contract to provide fire protection services to Bradford. They will also ... (Full Story)




DCFD Responds to MVA on Route One

Department Photographer Rebecca Schilke, September 24

The Dunn's Corners Fire Department responded to a one car MVA at the Dunn's Corners Presbyterian Church on Route One. The accident occurred around 7:30 on Saturday night. ... (Full Story & Photos)

DCFD Participates in MCI Training

Lieutenant & Training Officer Jeff Thomas, September 24

Thursday, September 19th, the DCFD participated in Mass Casualty Training with multiple agencies. This training is the first annual Southern Rhode Island joint training focusing on specialty emergencies.

Full story and details can be found in attached links

Thank you to Todd Hoffman, Westerly Swat/Police, Westerly School District Faculty & Superintendent, CERT & HAM Radio Teams, multiple fire & ... (Full Story & Photos)

Job Lot Sponsors Honor Flight

Secretary / Firefighter John Merkel, September 20

Once again Ocean State Job Lot will be sponsoring an Honor Flight of Rhode Island World War II veterans to Washington, D.C., to memorialize their service to this country. The flight will occur on Saturday, September 28. See attached press release for details.

And once again our own Chief Mike Frink will proudly serve as a guardian, escorting one of Westerly's local heros, Armando Azzinaro, on the ... (Full Story)




Previous "Front Page News" can be viewed in the News Archives.
Thank you for stopping by! Feel free to sign our guestbook.