2017 Call Stats
Jan
90
Feb
58
Mar
40
April
41
May
60
June
55
July
69
Aug
86
Sept
71
Oct
68
Nov
45
Dec
61
2018 Call Stats
Fire
EMS
Total
Jan
30
36
66
Feb
20
36
56
Mar
April
May
June
July
Aug
Sept
Oct
Nov
Dec
Total
50
72
122
2018 Training Hours
Jan
159
Feb
115
Mar
Apr
May
Jun
Jul
Aug
Sep
Oct
Nov
Dec
Total
274
Past Call Stats
2017
744
2016
921
2015
796
2014
684
2013
579
2012
450
2011
289
2010
369
Visitor Counter
Visitors Today
Visitors Since
November 4, 2006

Radio Frequencies
Main Dispatch:
151.0625 Hz
Additional Frequency:
46.50 Hz
Fireground Ops:
46.28 Hz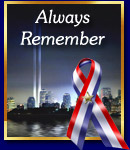 Copyright © 2018 Dunn's Corners Fire Department


Duplication of text, photos, or any other content on this website is prohibited without the permission of DCFD. If you have questions, please Contact Us

Annual Karl Kenyon Smokey Bear Parade July 21st!
By Firefighter Chris Wells
June 1, 2016
The annual Karl Kenyon Smokey Bear Parade is scheduled for Thursday, July 21 at 5:00 PM. This event is sponsored by the Dunn's Corners Fire Department and its members. It is a great family event with fire prevention related goodies given out to the kids at all the stops and of course plenty of photo opportunities with Smokey Bear. Hundreds of children and families enjoy the parade each year. Come on out and help celebrate your local volunteer Fire Departments and EMS services.
The parade will kick off sharply at 5:00 PM from Dunn's Corners Fire Department Station #1 on Langworthy Road. Residents from all towns are invited to join us on the parade route. The parade will be stopping for approximately 10 minutes at each of the designated stops.

Stops:
Charlestown Beach Parking Lot (approximately 5:45pm)
Weekapaug at Knowles/Weekapaug Rd (approximately 6:30pm)
Misquamicut Fire Dept on Crandall Ave (approximately 7:15pm)
Watch Hill on Bay St (approximately 7:30pm)